Running a poker media business practically by definition necessitates that you make solid partnerships and have good relationships with as many individuals and companies as possible in the poker world. Providing event coverage, conducting interviews, and promoting poker-related products and services would certainly be far more difficult an undertaking if there weren't genuine, positive relationships in place to facilitate it all.
As the owner of Cardplayerlifestyle.com, I make a conscious effort to cater to my audience by detailing for them what some of the best poker training sites are all about. After all, when so many poker players out there are dedicated to improving, it's important to inform them of what tools and offerings are out there that can help. In that vein, I'm particularly proud to have been actively promoting Pokercoaching.com for the last year-and-a-half. Let me assure you, dear reader, that this isn't some "puff piece." There are (just for starters!) five reasons why I specifically think of this excellent site when it comes to one that I recommend to my readers, and I've listed them below.
Universally Positive Feedback
Look at practically any product on Amazon or any hotel or attraction on TripAdvisor and you're guaranteed to find at least one of "those guys" who gives a 1-star review or has had a bad experience. In my experience, when it comes to this poker training site, that simply hasn't happened!
Whether I'm sharing a review of a new course, news about a new coach joining the Pokercoaching.com stable, or a bulleting about a sale or special offer, the responses on social media have been universally positive. Especially in today's world where "everyone's a critic" on Facebook and Twitter, that's REALLY saying something!
Jonathan Little is a Mensch
A poker training site could do a lot worse than having someone like Jonathan Little as the face of the company. Beyond all of his personal poker accolades and on-felt success, incredible work ethic and dedication to helping students get better at poker, Jonathan is a mensch; plain and simple.
I first interacted with Jonathan just over six years ago and since then we've collaborated on a number of interviews and other various projects. Through his openness on social media, we all get a little window into his personal life and it's exceptionally clear that he's a stand-up guy, and man of integrity.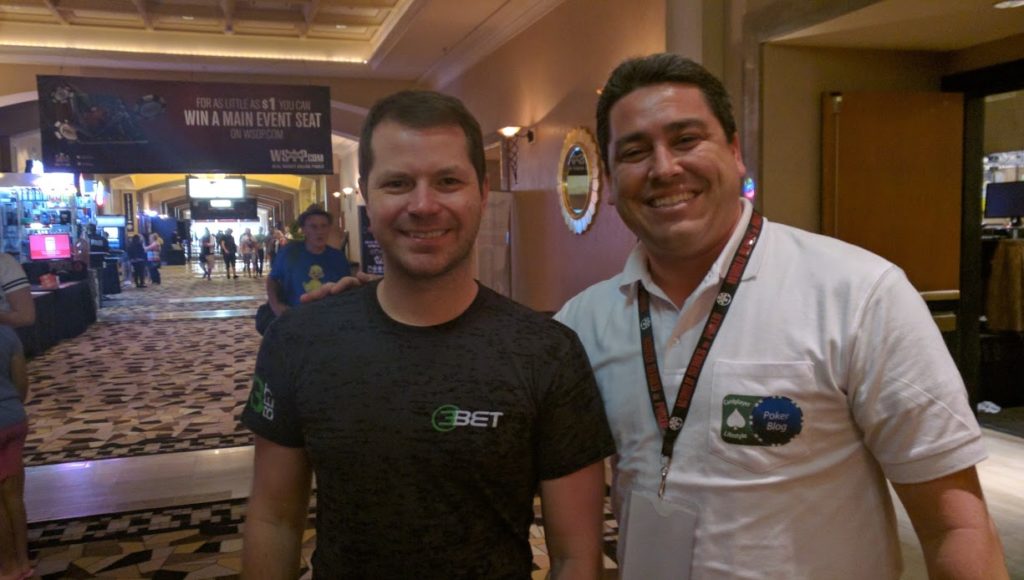 The Material's Positive Impact on My Contributing Writer
When it comes to reviewing the actual material Pokercoaching.com produces, I've got my buddy Mike Patrick on the beat. Mike's a serious recreational player and poker enthusiast with the proven wherewithal to have put in numerous hours to study and improve. And improve he most certainly has!
As just one illustration, Mike wrote this review of Jonathan Little's Cash Game Master Class. He didn't just go through the training material and do a write-up; he demonstrated with full transparency the direct impact it had on his own cash game results!
I'm thrilled to have witnessed firsthand Mike's improved poker results across the board (he's written up reviews for a great deal of the content on offer), and happily share with my audience that Pokercoaching.com's material is genuinely right on-target. I'm just terrified of facing Mike at the tables now, LOL!
Continuous Product Enhancement
As students of the game, we all know that we can't rest on our laurels. We have to consistently be studying, learning and improving. We need to keep adding more tools to our arsenal to ensure we won't fall behind. After all, our opponents are studying, too.
Similarly, that's the attitude that Pokercoaching.com has adopted. Not content to just say "alright, here's what we've got", the entire coaching roster is always busy developing new and improved instructional material for you. Regular releases of new poker courses ensure that members of this site get the most bang for their investment bucks and always have something fresh to incorporate into their playing repertoire.
The Fantastic Pokercoaching.com Team
Upon reading this subheading, you probably think I'm going to start waxing poetic about folks like Matt Affleck, Lexi Gavin, Evan Jarvis, etc. In other words, this site's extensive roster of coaches. Well, as excellent as they all are at coaching poker, this section is actually about the other Pokercoaching.com team; the one you don't see operating behind the scenes.
While Little, the aforementioned coaches, and others are the public faces of the company and the ones who produce the training material, there's a great group of people working behind the scenes to run the company itself. I've had the privilege of working with them as a media partner and let me tell you, they're just first-class professionals in every respect.
Specific shout outs to Brian and Justin for always answering all my questions, providing timely support, marketing materials and more. Folks, it's an absolute pleasure promoting a company that runs like such a well-oiled machine, and that consistently delivers the goods.